Carpentaria Exploration
www.carpentariaex.com.au/
Profil
Carpentaria Exploration (ASX: CAP) is an exploration company focused on discovering base, precious metals and bulk commodities in eastern Australia. The company currently has interests in iron ore, tin, gold, copper and coal exploration projects. Discoveries to date include: Hawsons Iron Project - NSW and the Euriowie Tin Project - NSW.
Aktienkurs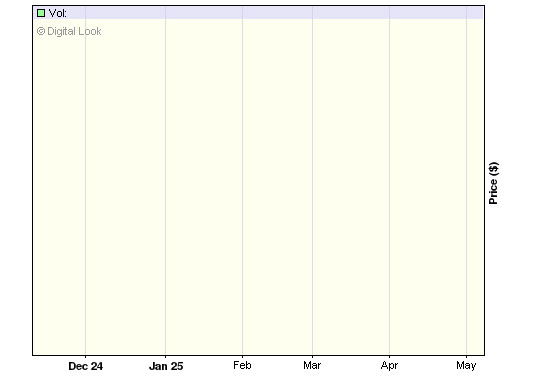 Vorstellungen
Keine Unterlagen verfügbar.
Verbundene Recherche
Keine Unterlagen verfügbar.
Aktuelle Tätigkeiten:
Combaning - NSW, nickel, gold (100% CAP)
This large tenement application is located 120 kilometres northwest of the Australian Capital City of Canberra. Combaning covers parts of the Temora and Springdale Goldfields in the Lachlan Fold Belt which have been significant past gold producers. The Gidginbung gold mine, which produced 677,000 ounces of gold from 1986 to 1996 (NSW Geol.Metmin database 2000), is approximately 12 kilometres northwest of Combaning.
The Combaning tenement application covers Lachlan Fold sediments, volcanics, granitoids and ultramafic intrusions prospective for both gold and nickel.
Drill testing of the Merri Hill nickel and gold targets in 2008 returned lower order gold results and interesting nickel results in the oxide layer.
At Merri Hill, a near surface zone of secondary nickel mineralization identified by prior air core drilling (eg.8m at 1.45% nickel from 20m in SMRA64) was drilled tested last quarter with 3 RC holes totalling 168 metres to obtain samples for metallurgical test work. Significant assay results returned from this RC drilling in the current quarter are shown in Table 1. Samples have been submitted for detailed petrography (microscope analysis) and metallurgical assessment. Results are pending.
Table Merri Hill RC drilling significant nickel intersections.
Hole AMG AMG AMG
East North Azimuth Incl. From (m)To (m)Thick'(m) Ni%
RC08MH74 563509 6173841 048º -80º 18 24 6 0.93%
RC08MH76 563402 6173894 - -90º 12 18 6 0.83%
Gold drill targets in the highly prospective western part of the tenement have been identified. In this area, the Macquarie Arc Volcanics host a number of prospects and old workings including Mother Shipton where historically, approximately 30,000oz of gold has been mined from hard rock and alluvial sources (see figure ). A review of previous work has revealed that surface geochemistry and RAB drilling has identified epithermal style gold prospects within two north west striking andesitic sequences. At Mother Shipton, RAB drilling by previous explorers included best intersections of 2m at 6.80g/t Au from 38m and 2m at 3.95g/t Au from 4m. Mother Shipton has been reported to have produced 30,000 oz of gold in the past.

Elsewhere in the tenement other prospects, east of the Macquarie Arc Volcanics are shown above and are generally quartz vein (orogenic) hosted gold systems which includes the historic Springdale Gold Fields which have had limited modern exploration.
Euriowie - Sunrise JV CAP earn 100% of all metals
In December 2007, Carpentaria entered into a joint venture with Sunrise Minerals Pty Ltd. on EL 6936. Carpentaria has the right to earn a 100% interest in all base and precious metals (other than lithium) and will pay Sunrise a 1% NSR on any future mine production. The tenement is located 50 kms northeast of Broken Hill and contains moderate to low grade metasediments predominately belonging to the Sundown and Paragon sub-Groups.
The tenement covers anomalous zinc in stream sediments defined by previous explorers and it is considered that the area is prospective for low sulphide style lead zinc deposits like the zinc rich shale hosted stratiform deposit, Century Deposit, in NW Queensland. The tenement is also considered prospective for tin, tantalum and rare metals. It encloses the bulk of the Eurowie Pegmatite Tin (Sn) field. The field contains a large number of small pits and was primarily worked between 1884 and 1900 although sporadic production occurred up until the middle of the twentieth century. Historic estimates suggest approximately 185 t of cassiterite (approximately 140 t of Sn metal) was produced during the pre 1907 mining phase. (Carne 1911, The Tin-mining Industry and Distribution of Tin Ores in New South Wales. Mineral Resources. Geological Survey of New South Wales, 14, 378 pp.).
A field mapping and sampling program to define the potential has been conducted with good results - see figure 1.

Figure 1 - Highlights of rock sample results over simplified geology.
Elevated lead and silver results were identified from a 0.75m traverse across outcrop containing a very narrow vein see the southern end of Figure 1. Elsewhere elevated tin samples were obtained from samples in thick pegamatites land also high tantalum results were recorded.
Glen Isla - New South Wales, gold (100% CAP)
This 100% owned tenement is located in the Lachlan Fold Belt , approximately 15 km NNE of the Peak Hill Gold Mine, about 50 km southwest of the major regional centre of Dubbo and near the township of Tomingley, (see Figure). In addition a further exploration tenement EL 6931 (100% owned), Tanners Creek, was acquired that covers the prospective gold bearing Dulladery Volcanics.

The Glen Isla tenements lie within a north south belt of lode quartz, porphyry and epithermal gold deposits that extend from Forbes in the south through North Parkes (Goonumbla), Peak Hill and to Tomingley, where Alkane Resources Ltd. (Alkane) is currently undertaking a mining feasibility study on recently discovered gold resources adjacent to the Carpentaria tenement.
Diamond and RC drilling at the Glen Isla Prospect has confirmed the gold presence and has revealed a new trend with a recent result in RC08GIA37 of 9m @ 1.17 g/t from 3 m which is open to the north
Hughenden Coal Project - 100% CAP Wholly owned FTB
In the past the region has been considered remote and lacking infrastructure, however, the Mt Isa – Townsville rail line passes through the southern portion of the Carpentaria leases and an upgrade of this line would provide the capacity for transport of coal to port. The area is serviced by good roads and power with townships of Hughenden and Richmond nearby.
Carpentaria has 15 EPC applications in the northern part of the Eromanga - Galilee Basins in Queensland (refer Figure) that covers 12,000 sq kms.
The potential of the Galilee Basin to host large coal deposits is evidenced by Linc Energy Ltd's (ASX : LNC) project area in a similar basin margin stratigraphic setting (announced in its Prospectus 2006), 120 km to the east, with indicated and inferred resources of thermal coal respectively of 161.4m tonnes and 78.3m tonnes (see Figure 1). To the south east on the eastern margin of the Galilee Basin both Linc and Waratah Coal Inc. (TSX : WCI) have reported inferred resources of 326m tonnes and 4.3 billion tonnes of thermal coal respectively.
The data from historical water bores provided from the Queensland Department of Natural Resources and Water (DNR&W) within the FTB applications shows all but one of the tenements has documented coal intersections (see Figure ). The Eromanga Basin overlies the Galilee Basin and the shallower water bore coal intercepts in the northern part of the applications could be measures in the Blantyre Sandstone (equivalent to the Walloon Coal Measures located in the Surat Basin), and in the southern part the deeper water bore coal intercepts are possible Betts Creek Beds of the Galilee Basin.

Only limited exploration and drilling has been conducted on these applications. It is considered that there is good potential for locating thermal coal at shallow (mineable) depths in the northern part of the area of interest. Deeper coal shown in water bore data from the southern part of the tenement block may have potential for in seam coal derivative product production. It is considered that this area has the potential for large scale open pit thermal coal deposits, or underground coal gas (UCG) applications. The attached figure suggests the potential using both the water bore data and the open file airborne magnetic data.
In the past the region has been considered remote and lacking infrastructure, however, the Mt Isa – Townsville rail line passes through the southern portion of the Carpentaria leases and an upgrade of this line would provide the capacity for transport of coal to port. The area is serviced by good roads and power with townships of Hughenden and Richmond nearby.
Laings Lode - NSW, 100 % CAP
Rock Chip Sampling at Laing's Lode Successfully Identifies Targets due to results from a program of 262 rock chips taken from the 100% owned Laing's Lode EL 6857 located approximately 30 km north of Broken Hill have returned high lead, zinc and silver results. The aim of the survey was to confirm the anomalous zinc and lead results reported by CRAE over the LL Prospect (formerly referred to as the Laing's Lode Prospect) and also identify other targets in the tenement. See location figure 1 below.
Exploration work included reconnaissance sampling of quartz-gahnite and related rock type exposures over the Laing's Lode EL. Highly anomalous geochemistry results including previously unknown elevated silver and lead concentrations were returned (See Figure 2) from this program. Examples include sample 2731: 14.1 g/t Ag; 2.89% Pb and 1.94% Zn, and sample 2732: 19 g/t Ag; 2.58% Pb and 0.98% Zn.
Quartz-gahnite is an unusual rock type that is intimately associated with the giant Broken Hill silver/ lead/ zinc (Ag, Pb, Zn) deposit and is a well-known proximity indicator to potential Broken Hill style massive sulfide mineralization in the district.
Figure 1 : Location of Laing's Lode EL
At the LL Prospect, 225 samples were taken on a detailed grid of an area of approximately 500 metres X 400 metres. Results from the grid sampling were all highly base metal anomalous, with 8 samples, all of heavily iron stained quartz-gahnite or similar lode style rock exposures, assayed in excess of 4.0% zinc (See Figure 2). The main outcrop of iron-stained quartz-gahnite covers approximately 300 metres x 100 metres. To the NNW of this outcrop, an Induced Polarisation (IP) (undertaken by CRAE) chargeability anomaly extends the potential target zone below surface at shallow depths for a further 200 metres along strike. The recently completed sampling by Carpentaria and analysis of historical IP data indicates the 3 previous open hole percussion holes drilled at this prospect were poorly located and did not adequately test its economic potential. Carpentaria will RC drill test this Prospect.
Figure 2 : Laing's Lode EL over aerial photo showing sample locations
On a regional scale 32 samples returned highly anomalous geochemistry results including previously unknown elevated silver and lead concentrations. (See Figure 2). Examples include sample 2731: 14.1 g/t Ag; 2.89% Pb and 1.94% Zn, and sample 2732: 19 g/t Ag; 2.58% Pb and, 0.98% Zn. Additional sampling and mapping is required to define other targets.
Mt Agate, Queensland-copper/gold/uranium (100%CAP)
Within the Mt Agate Tenement (EPM 14955 – 100% CAP) two high priority targets with potential for iron-oxide copper gold (IOCG) mineralization have been identified. These magnetic anomalies, QMH and Mt Shelia, have a source buried beneath shallow syn-mineral (host rock) cover and with surface indications of mineralization and are considered to be blind/buried magnetite bearing IOCG style mineralization analogous to Ernest Henry.

A secondary but very closely related target is massive sulfide magnetic skarns hosted by primary iron-rich or calcareous sedimentary units hosting base metals and possibly gold.

A work program to further investigate these and other targets via mapping, sampling and surface geophysics has been formulated and will be implemented, with a view to drill testing, once access to the tenement is achieved later in the year.
Panama Hat - Carpentaria in option stage.
Carpentaria has a farm in with Stellar Resources Ltd for their Panama Hat EL 6656 with an option to enter a JV on successful exploration to earn initially 51% of the project and increase to 91% of the project depending on Stellar's participation. If Stellar does not participate in mining Carpentaria can purchase the Stellar's free carried 9%.
Figure 1 : Location of Panama Hat EL on aeromagnetic image
Figure 2 : Panama Hat location of prospects
The occurrence of a significant number of historical pits and shafts clearly indicate the prospectivity of the licence for gold hosted in quartz veins and ironstone units. Surface and costean rock samples have returned highly anomalous gold results at a number of prospects in this licence. Rock chip examples include:
Williams Prospect maximum 54.25 g/t Au
Panama Hat Prospect maximum 30.70 g/t Au
Jutland Tank Prospect maximum 72.40 g/t Au
Willyong TankProspect maximum 41.85 g/t Au
Huonville Fence Prospect maximum 41.70 g/t Au
Mulculca Telephone Prospect maximum 116.70 g/t Au
In order to confirm these previous high grade gold results and better identify the extent of gold noted by previous explorers in this poorly exposed area, a total of 42 grab and rock chip samples were taken from spoil and exposures in the vicinity of small pits and workings within EL 6556. The samples taken comprised either milky vein quartz or often gossanous ferruginous-quartz rocks within and around small isolated workings hosted by the very poorly exposed regional high metamorphic-grade quartzo-feldspathic gneiss of the Redan area.

The rock samples returned highly elevated gold, silver, bismuth and copper (Au, Ag, Bi, Cu) geochemistry. A peak gold analysis of 34.7 g/t Au, 13.9 g/t Ag, 329 ppm Bi and 514 ppm Cu was returned from a ferruginous quartz rock sampled at the Mulculca Telephone Prospect. The very high Bi concentrations associated with some of the more precious metal rich samples are unusual in this type of geological setting. A number of other rock samples from both the Mulculca Telephone and Panama Hat locations returned Au concentrations exceeding 5 g/t Au. Twelve of the 42 samples taken returned Au concentrations exceeding 1.0 g/t and the average gold concentration for the entire 42 rock samples was an encouraging 0.32 g/t.
Figure below:Panama Hat EL6556 sample results showing expanded Williams prospect in north east.
Redan (Earning 51%) Burta (100%)- NSW Hawsons Iron Project
The Hawsons Iron Project area is located about 60km south of Broken Hill. It is relatively close to the major Australian E-W railway line and Adelaide - Broken Hill road as shown. A high tension power line runs about 30km east of the project. The city of Broken Hill is a mining town with a good mining culture, strong workforce, air, road and rail connections to Adelaide and Sydney.
The tenements cover an extensive airborne magnetic anomaly. The project area is covered by two exploration tenements (Figure 1). To the south, Burta (EL 7208) is 100%-owned by Carpentaria. The Redan tenement (EL 6979) to the north is a joint venture (JV) with Perilya Broken Hill Limited (ASX: PEM) where Carpentaria can earn a 51% interest initially with the expenditure of $825,000 (Refer to December 2008 ASX Quarterly Report for detail).
Figure 1 : Location
Review of previous work by Carpentaria indicated that in 1960, Enterprise Exploration Co. Pty. Ltd. (the precursor to CRA Exploration) undertook channel rock sampling over a large area of outcropping NeoProterozic rocks interpreted to be components of the Braemar Ironstone (Yudnamunta Subgroup of the Adelaide Fold Belt) located to the east of Hawson's Knob. Iron (Fe) concentrations ranging from 36.4% to 49.1% in relatively fine grained banded magnetite-hematite-quartz rocks were reported. Enterprise did not undertake any further work at the prospect.
Geological mapping, Niton, XL3t, X-ray Fluorescence (Niton XRF) quantitative micro-analyser analysis, and multi-element geochemical sample locations within the outcropping section of iron formation are shown in Figure 2. These results are comparable and suggest the iron concentration of the exposed iron formation increases northward towards the concealed high-amplitude core of the regional magnetic anomaly. Niton XRF analyses in excess of 45% iron and magnetic susceptibility exceeding 0.5 SI units are recorded in the northern end of the outcropping iron formation exposures where it is considered that folding increases the volume of magnetite.
Figure 2: Niton XRF results from rock and float samples from the iron formation Conventional geochemical sample locations also shown.
An intense high-amplitude core magnetic anomaly shown in Figure 3 to the north west of the high iron Niton XRF concentrations does not outcrop but modeling of the magnetic data indicates that it represents an intense shallow magnetic source dipping to the south west. Elsewhere in the tenements a number of large but discrete magnetic anomalies suggest further concentrations of magnetite not yet tested. These anomalies are shown in Figure 3 and depict the fence of oh holes drilled to test the "core" magnetic anomaly.
Figure 3: Regional Airborne Magnetic Image - highlighting area for magnetite drill testing - brown line, anomalous magnetic areas in yellow and region of sampling and mapping.
Drill Results
In July 2009 a total of 606m of Reverse Circulation drilling was carried out in three drill holes across the core anomaly (see figure 4). Table 1 shows details of the drilling.
| | | | | | | |
| --- | --- | --- | --- | --- | --- | --- |
| Drill Hole | MGAE* | MGAN* | RL (AHD) | Azimuth (MGA) | Inclination | Total Depth |
| RC09BRP01 | 512254 | 6412888 | 190 | 040 | -55 | 202m |
| RC09BRP02 | 512315 | 6412972 | 191 | 040 | -55 | 214m |
| RC09BRP03 | 512402 | 6413064 | 192 | 040 | -55 | 190m |
Table 1: Drill hole collar information * MGA Zone 54, Based on hand held GPS
Figure 4: Drill hole location over total magnetic intensity image (GDA94 Zone 54)
Drilling encountered a thick magnetite siltstone units dipping approximately 45 degrees to the southwest in all holes (see figure 5).


Figure 5 Schematic cross section with units determined by Davis Tube Recovery (DTR) results and concentrate grades shown.
Davis Tube Recovery Results
Davis Tube Recovery tests are a test undertaken on samples from the drill hole that apply a magnetic field to the sample. Attract the magnetite and removes all the non magnetic material (waste). The results are presented as a percentage weight of total sample of the magnetic material (DTR) which is then assayed and presented as percent iron (% Fe) and other common deleterious elements.
The Davis Tube Recovery results confirm geological observations of the drill chips that thick magnetite mineralisation has been discovered at the Hawsons Iron Project. Best results from the drilling for intervals carrying no internal waste using a 20 wt% DTR cut are:
RC09BRP01: 4m @ 24.65% DTR with a DTR grade (DTRG) of 70.6% Fe from 194m.
RC09BRP02: 14m @ 21.86% DTR with DTRG of 69.7% Fe from 163m
13m @ 20.33% DTR with DTRG of 70.1% Fe from 183m
These highlighted intersections are contained within a wide envelope of magnetite mineralisation (Figure 5 – cross section) averaging 18.0 percent recovered DTR concentrate. The summary table below shows the drill intersections with a recovered DTR concentrate greater than or equal to 18 percent.
Drill Hole
From (m)
To (m)
Interval (m)
DTR%
DTRG Fe%
RC09BRP01
160
198
38
18.2
70.6
includes
194
198
4
24.7
70.6
RC09BRP02
99
214 (EOH)
115
18.0
69.8
includes
163
177
14
21.9
69.7
183
196
13
20.3
70.1
RC09BRP03
105
130
25
18.1
70.6
The quality of the recovered concentrate (DTRG) at the standard 38 micron grind used by the laboratory is excellent, with the average for all composites analysed being:
| | | | | | | |
| --- | --- | --- | --- | --- | --- | --- |
| %Fe | %SiO2 | %Al2O3 | %TiO2 | %V | %P | %S |
| 70.1 | 2.4 | 0.18 | 0.04 | 0.023 | 0.004 | 0.002 |
The DTRG indicates the concentrate is composed of a pure iron magnetite with negligible silica and other deleterious elements.
Exploration Target
The magnetic Unit 3 intersected by drilling, is one of five parallel units within the Hawsons core anomaly identified in aeromagnetic data (Figure 6). Based on the drilling and modelling of the aeromagnetic data it is interpreted by the Company that magnetic Unit 3 represents an exploration target1 of:
100 - 115 million tonnes at 20 - 21% DTR with a DTRG of 69 - 71% Fe to 400m
(50 – 60 million tonnes at 20 – 21% DTR with a DTRG of 69 – 71% Fe to 250m)
415 - 480 million tonnes at 18 - 19% DTR with a DTRG of 69 - 71% Fe to 400m
(200 – 220 million tonnes at 18 – 19% DTR with a DTRG of 69 – 71% Fe to 250m)
The exploration targets for magnetic Unit 3 are based on a tabular bedding interpretation and assumptions outlined in the table below.
| | | | | | | | | |
| --- | --- | --- | --- | --- | --- | --- | --- | --- |
| Magnetic strike length (m) | True thickness (m) | Oxidation base depth (m) | Dip (deg) | Vertical depth extent (m) | DTR concentrate (Wt%) | DTR Concentrate Fe% - Grade | Specific Gravity g/cc | Tonnage Range(Mt) |
| 2300 | 30-33 | 80 | 45 | 400 | 20-21% | 69.0-71.0% | 3.2 – 3.4 | 100 -115 |
| 2300 | 130-140 | 80 | 45 | 400 | 18-19% | 69.0-71.0% | 3.1 – 3.3 | 415 – 480 |
---
1 The term "Target" should not be misunderstood or misconstrued as an estimate of Mineral Resources and Reserves as defined by the JORC Code (2004), and therefore the terms have not been used in this context. It is uncertain if further exploration or feasibility study will result in the determination of a Mineral Resource or Mining Reserve.
Figure 6: "Tilt" Filter of Aeromagnetic Data - highlights magnetic units
interpreted to be magnetite units
Additional Hawsons Potential
The other four magnetic units within the core Hawsons anomaly have not been tested by drilling and it is clear there is a very large tonnage potential within these units and in other large magnetic features identified in the project area (Figure 7 and 8).
Figure 7: Zoom of "Tilt" over "core anomaly" showing interpreted
magnetite units with drill holes shown in yellow
In Figure 7 four additional magnetic units are shown and can be interpreted as :
Unit 3 - 2.3 kms strike length
(Exp' Target 1 : 50 – 60 mt @ 20 – 21% DTR , 69 -71% Fe ) see above
Unit 1 ~ 2.0 kms strike length
Unit 2 ~ 2.5 kms strike length
Unit 4 ~ 2.0 kms strike length
Unit 5 ~ 1.75 kms strike length
Thus the Core Anomaly is considered to have a 10.5 strike kms of potential magnetite units i.e. 4.5 times that of unit 3.
Elsewhere in the regional magnetic image (figure 3) an additional four high potential magnetite units can be interpreted. These anomalies are considered to contain substantial volumes of magnetite and have never been drill tested. To gain an estimate of this potential a conservative interpretation of the strike length from each anomaly is given below:
Core 10.5 strike kms length (as shown above)
T ~ 5.5 kms strike length
Fold ~ 7.0 kms strike length
South L' ~ 9.0 kms strike length
Wonga ~ ? Large - est. 10 kms
This equates to a total in excess of 42 kms strike potential of possible magnetite bearing host rocks.
The results from the exploration work to date when combined with the airborne magnetic data suggests a large tonnage potential, of clean magnetite concentrate. Even though the DTR grade is only moderate, the conceptual mine plan for Unit 3 indicates a simple open cut with a low waste to ore. Good infrastructure including rail, power and proximity to Broken Hill as a service centre will be of great importance to this project.
Further exploration work is to be undertaken to better understand the grade of other magnetic targets, establish an inferred resource at Unit 3 and scope out potential mining and processing techniques and transport costs of a product to market.
Waterford, Queensland, uranium (100% CAP)
This tenement is located in northwest Queensland, approximately 200 kilometres south of Cloncurry and covers Mesozoic Eromanga Basin strata that has been previously explored for uranium. Prior reconnaissance drilling based exploration within the tenement located a redox front in a sandstone aquifer which returned a geochemical analysis of 2 metres @ 140 ppm uranium in one drill hole. This tenement covers at least 15 kilometres of the interpreted strike of the redox front.
Management
Nick Sheard
Executive Chairman
Nick has over 30 years experience in the industry – most recently Vice President -Exploration for Inco Limited, formerly the world's second largest producer of nickel. Prior to that Nick was the Global Exploration manager for MIM Holdings Limited, after being initially employed by MIM as Chief Geophysicist. Mr Sheard is a Non-Executive Director of –Mirabela Nickel Ltd.
Stan Macdonald
Non-Executive Director
Stan has been associated with the mining and exploration industry for over twenty years. He is an Executive Director of Giralia Resources NL and Non-Executive Director of Red Hill Iron Limited, U3O8 Limited, and Zinc Co Australia Limited.
Bob Hair
Non-Executive Director
Bob is by background a lawyer with over 17 years' experience in the resources sector. Previously a lawyer, director of subsidiary companies and Commercial Manager and General Manager in the MIM group in Australia, Asia, Europe, North America, South America, and GM Commercial for the ASX listed Highlands Pacific Limited. Mr Hair is Company Secretary of Washington Resources Limited and a Non-Executive Director of Washington Resources Limited and Northern Uranium Limited.
Mike Chester
Non-Executive Director
Mike possesses over 23 years of experience in stock-broking and investment banking. He was a senior mining analyst for many years at major stockbrokers/investment banks prior to moving into corporate advisory/investment banking roles. Mike has extensive experience in IPOs, corporate advisory and equity placements across the industrial and mining sectors for both listed and unlisted entities.
Doug Brewster
Exploration Manager
Doug is a career exploration geologist with 20 years Australian and international experience and is an Eastern Australian exploration specialist. Doug worked initially for CRAE (now Rio Tinto) and then in a senior role at Delta Gold (now Barrick) where he assisted rebuilding their east Australian exploration effort in the late 1990s. He has subsequently operated as a successful mineral exploration consultant providing services to a number of major and junior mining companies. He is experienced in gold, base-metal massive sulphide, porphyry copper, iron-oxide copper-gold, uranium, diamond, clay and mineral sand exploration. Doug is a member of the Australian Institute of Geoscientists (AIG).
Chris Powell
Company Secretary
Chris has had previous experience across a number of industries in similar roles. He has a wealth of administration and financial knowledge gathered through employment in Senior Management roles in New Zealand and Australia. Chris holds a Diploma of Management and is a member of the Australian Institute of Management (FAIM)
Hauptaktionäre
Kontakt
Registered Office:
Ground Level, Boundary Court
55 Little Edward Street
Spring Hill QLD 4000
PO Box 1019
Spring Hill QLD 4004
Telephone: (07) 3161 3801
Facsimile: (07) 3161 3786
ABN 63 095 117 981
Unternehmensinformationen
Anleger, die in Carpentaria Exploration interessiert sind, haben auch angesehen: