Integra Mining
www.integramining.com.au/
Profil
Since listing on the Australian Stock Exchange in 2001, Integra Mining (ASX: IGR) has steadily built up its mineral portfolio through a series of acquisitions, joint ventures and strategic alliances – predominantly in the Eastern Goldfields region of Western Australia, where it controls a consolidated tenement package of approximately 2,200 square kilometres.
The Company's flagship Aldiss-Randalls Gold Project, located 50-100km east of Kalgoorlie, has a consolidated gold resource of 20 million tonnes grading 2.7 g/t gold for 1.8 million contained ounces. Integra is undertaking detailed Scoping and Feasibility Studies on the Aldiss-Randalls Project during 2008, in parallel with an aggressive $16 million exploration program which is targeting further increases in its gold resource base to between 2 and 2.2 million ounces.
The currently identified resource base is expected to underpin a production profile of 120,000 ounces per annum over a five year mine life, with any additional resources delineated during 2008 expected to enhance this position.
Aktienkurs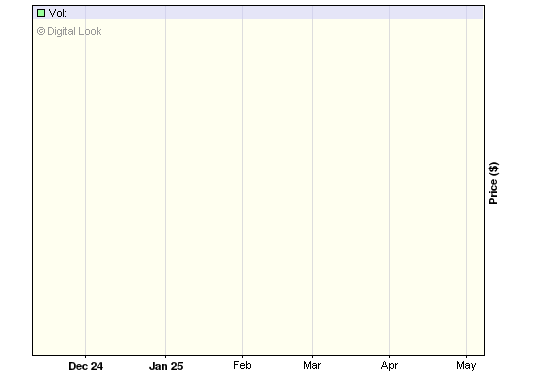 Vorstellungen
Keine Unterlagen verfügbar.
Verbundene Recherche
Keine Unterlagen verfügbar.
Aktuelle Tätigkeiten:
Projects Overview
Located between 50km and 100km east of Kalgoorlie in the Eastern Goldfields of WA, the Aldiss-Randalls area has had some previous mining over the years with a shallow open pit located at the Maxwells prospect in the Randalls tenements.
Integra has pursued a focused strategy of consolidating a substantial and highly prospective regional ground position at Aldiss-Randalls with the potential to deliver significant increases to the original resources acquired as part of the original project components.
Integra completed a pre-feasibility study in May 2006 based on processing of ore from the Aldiss Gold Project and the Maxwells deposit. The study demonstrated a four year mine life which management considered insufficient. The Company therefore decided to focus its ongoing efforts on exploration to build its mineable resources to a target level of five years before proceeding further with development.
This strategy has proved to be highly successful, with the Company increasing its consolidated resource base to 2008, with approximately 500,000 ounces in the Aldiss Project, approximately 1.8 million ounces in June1.2 million ounces at Randalls and about 100,000 ounces at the Mount Monger Project.
Since the original pre-feasibility study, Integra has also made a significant greenfields exploration discovery at Salt Creek, which represents one of the more significant greenfields gold discoveries in the Eastern Goldfields region in recent times. An initial resource of 4.6 million tonnes at 2.7 g/t containing approximately 400,000 ounces – sufficient to deliver a significant proportion of the bulk tonnage feed for its future production.
Integra acquired the former New Celebration gold processing facility for $3 million in 2006. This mill has a production capacity of 1.35 million tonnes per annum, which would underpin annual gold output of some 120,000 ounces. The Company is currently relocating the New Celebration mill, to the site near the Salt Creek gold deposit. This will form a central processing facility capable of treating ore from multiple deposits within the Aldiss-Randalls Project.
Integra is also progressing the exploration of high-risk / high reward exploration targets at its Oodnadatta IOCG (Iron Oxide Copper Gold) Project in the Gawler Craton, South Australia, in conjunction with farm-in partner Barrick Gold of Australia Ltd ("Barrick Gold").
Barrick Gold has been targeting four gravity anomalies with potential for IOCG mineralisation and is spending $3 million to earn an 80% interest.
Management
Directors & Management
Graeme Beissel B.E(Civil), MSc
Non-Executive Chairman & Director
Mr Graeme Beissel has over 40 years mining, civil engineering, corporate and project management experience. Mr Beissel has held senior Board and Management positions in civil and mining companies. He holds a Bachelor of Civil Engineering (Hons) and Master of Engineering Science from the University of Melbourne. He is a former Managing Director of MacMahon Holdings Limited (1992 to 1999) and a Director of Concrete Construction Group (1980 to 1989). Mr Beissel is currently a Non-Executive Director of Essa Australia Limited, and is a Fellow of the Australian Institute of Company Directors.

Christopher Cairns B.Sc(Hons)
Managing Director
Mr Christopher Cairns completed a First Class Honours degree in Economic Geology from the University of Canberra in 1992. Mr Cairns joined BHP Minerals in 1993 where he initially supervised gold exploration in North Queensland before moving to Manila establishing the BHP Minerals Philippine Copper/Gold exploration unit in 1995. In 1997, he joined Aurora Gold's Mt Muro gold operation and was appointed Exploration Manager in 1998.
In 2000, Mr Cairns joined LionOre and was responsible for the Thunderbox Gold Mine feasibility drilling programme and later worked at the Emily Anne Nickel Mine. Mr Cairns then joined Sino Gold as Geology Manager and had primary responsibility for the Jinfeng Gold Deposit BFS drilling and geology including deposit interpretation and mineral resources estimation.
Mr Cairns has extensive drilling and project management experience in progressing gold projects from exploration to development. He has been a Director of Integra since December 2004.

Peter Ironside B.Com, CA
Non-Executive Director & Company Secretary
Mr Peter Ironside is a Chartered Accountant and business consultant with over twenty years experience in the exploration and mining industry, and is a Director and/or Company Secretary of several ASX listed companies. Mr Ironside provides commercial and financial advice to the Board, together with support in the areas of administration, corporate initiatives and capital raisings. Mr Ironside has been a Director of Integra Mining since 21 December 2000.

Greg Wilson B.Sc(Hons)
Consulting Chief Geologist
Mr Greg Wilson is a respected geologist with over 21 years experience in the resource sector, achieving considerable success in senior multi-disciplinary roles. Through his association with leading resource companies prior to working for Integra Mining Limited, namely Newcrest Mining, Delta Gold, Aurion Gold and Placer Dome Asia Pacific, Mr Wilson has been involved with the discovery of some 2 million ounces of gold in the New Celebration, Kundana and Kanowna mine camps. In addition to his exploration credentials, Mr Wilson has considerable experience in resource estimation, resource evaluation, mining project studies and project reviews.

Rowan Johnston B.E(Mining)
Project Manager
Mr Rowan Johnston is a West Australian School of Mines graduate, majoring in Mining Engineering. He commenced his professional career in Kambalda and has since worked for consultants, contractors and owners in France, Indonesia and throughout Australia over the last 25 years. Mr Johnston's most recent experiences include General Manager for Fox Resources at Radio Hill in Karratha, Principal Mining Engineer for SRK consulting in charge of Due Diligence and Feasibility Studies, and Project Manager for Westonia Mines. He joined Integra Mining late in October 2007, where his significant experience in project start ups and feasibility studies in gold mining projects, particularly his recent experience, is of direct relevance to Integra's development target at the Company's Aldiss-Randalls Gold Project.
Hauptaktionäre
Kontakt
Integra Mining Contact Details
Operations Office
168 Stirling Highway, Nedlands 6009, Western Australia.
Telephone: +61 (8) 9423 5920
Facsimile: +61 (8) 9423 5930
Unternehmensinformationen
Anleger, die in Integra Mining interessiert sind, haben auch angesehen: