Navigator Resources
www.navigatorresources.com.au/
Profil
Navigator Resources Limited (ASX:NAV) is an emerging Perth-based gold producer with an objective of building value for shareholders and establishing a pipeline of advanced projects. The Company acquired the Bronzewing Gold Project in late 2009, and this Project recommenced production in April 2010. Navigator also continues to pursue development opportunities at the Leonora Gold Project by initially carrying out a trial mining program. The Company's medium term objective is to target 150,000oz pa of gold production from these two open pit projects. The Company also maintains an interest in assets in the East Kimberley region, including the 100% owned Cummins Range Rare Earth Project.
Aktienkurs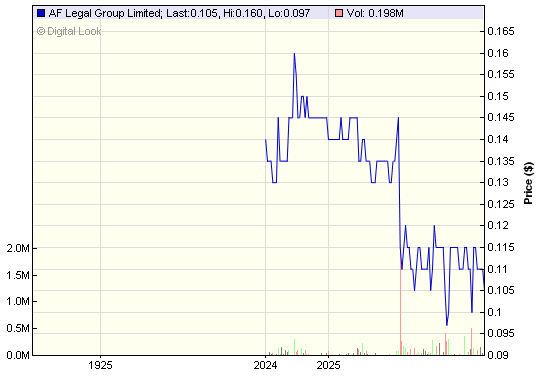 Vorstellungen
Keine Unterlagen verfügbar.
Verbundene Recherche
Keine Unterlagen verfügbar.
Aktuelle Tätigkeiten:
Navigator Resources Limited's objective is to build value for shareholders by becoming a highly regarded and profitable gold producer with a pipeline of advanced projects including the Bronzewing and Leonora Gold Projects in the Western Australian goldfields; the Cummins Range Rare Earth Project in the east Kimberley region of Western Australia and the Eastman and Laura River polymetallic deposits, also in the Kimberley.
To achieve this objective, Navigator recently purchased the Bronzewing Gold Project and aims to recommission the mine by April 2010, producing up to 100,000oz Au per annum for five years. The exploration database purchased with the mine shows there is great potential to increase the life of the mine by a further five years to 2020.
Supporting Navigator's aim to become a mid-tier gold producer, the Company is also bringing a second gold mine on stream at Leonora. The Leonora Gold Project has a resource of 750,000oz Au and could produce up to 50,000oz Au per annum for at least six years. Trial mining is due to occur between February and June 2010 which will assist in determining the preferred development option for the Project. Again there is significant exploration upside at Leonora which could further extend the mine life.
The strategy for our East Kimberley assets is based on low-risk value creation via joint venture and resource establishment. Cummins Range provides exposure to the increasingly interesting rare earth metals market. The Project resource currently contains 71,700t of rare earth oxides, as well as phosphate and uranium oxide by-products; and has potential to be expanded through further exploration. Navigator is currently looking for a partner with rare earth expertise to help develop the Cummins Range Project.
Eastman and Laura River are free-carried joint ventures with Magma Metals Limited that are prospective for a variety of mineralisation types including nickel-copper-platinum, copper-zinc and copper-gold.
Navigator Resources - Fast Facts
Bronzewing (100%)
Annualised Production:
100,000oz Au
Start-up:
April 2010
JORC Resource:
12.56Mt @ 2.1g/t Au (850,000oz)
Leonora (100%)
Trial Production:
5,000oz Au
Trial Period:
Q2/3 2010
JORC Resource:
12.2Mt @ 1.9g/t Au (750,000oz)
Cummins Range (100%)
JORC Resource:
71,700t REO
Eastman & Laura River (JV)
JORC Resource:
27,000t Cu & 10,500t Zn
Potential to increase resources at all properties with substantial exploration opportunities.
Management

Dr Allan Trench, BSc (Hons Geology) PhD (Geophysics) MSc (Mineral Economics) MBA (Oxon) MAusIMM MAICD
Non-Executive Chairman (appointed 14 November 2005)
Dr Allan Trench is a geologist/geophysicist and business management consultant with over 15 years experience within the Australian resources sector across a number of commodity groups including gold, nickel, oil & gas and LNG.
Dr Trench commenced his career as an academic at Oxford University before moving to Australia on a Royal Society Research Fellowship. After a period at the University of Western Australia, he joined WMC at their Kambalda nickel and gold operations applying geophysical methods to both exploration and underground mining opportunities. Dr Trench spent five years with WMC including as Exploration Manager in the Leinster-Mt Keith region. He then managed a number of exploration companies associated with Joseph Gutnick before joining McKinsey & Company as a management consultant. In his role at McKinsey, he advised a number of large international resources companies on strategy, organisation and operations issues.
Dr Trench has direct hands-on experience in managing gold assets, including spending 18 months at Australia's largest gold mine, the Golden Mile of Kalgoorlie.
---

David Hatch, Associateship in Mining Engineering Diploma of Geoscience (Mineral Economics) MAusIMM MAICD
Managing Director (appointed 25 May 2009)
Mr David Hatch has an accomplished track record in the management, optimisation and development of mining assets. His career has included tenure as Managing Director, Kingsrose Mining Ltd; Managing Director, Westonia Mines Ltd (now Catalpa Resources Ltd); Managing Director, Abosso Minerals Ltd; managing the Damang gold mine in Ghana; and as General Manager of the Mt Muro gold-silver mine in Kalimantan. He has the technical and management experience to implement the Company's transition from explorer/developer through to gold producer.
---

Gordon Galt, GEng (Hons. Mining) BCom Grad Diploma Finance (FINSIA) MAICD MAusIMM
Non-Executive Director (appointed 18 August 2008)
Mr Gordon Galt is a senior mineral resources executive and an experienced director with international mineral industry experience. During his career Mr Galt has worked in senior management, technical and operational roles across a wide range of commodities, primarily in gold, coal, magnesium and copper/lead/zinc. Mr Galt is by training a mining engineer with post-graduate qualifications in finance. Both degrees are from the University of Queensland.
---

Matt Healy, BSc (Engineering) MBA (Exec)
Non-Executive Director (appointed 9 April 2009)
Mr Matt Healy is an experienced commercial and contracts executive who has extensive experience involved in multi-national property and construction companies facilitating development and project management of mixed use developments. During his career, Mr Healy has worked in various management and operational roles for several respected asset management groups bringing a wealth of business experience to the Company.
Mr Healy is a construction engineer by training with a post-graduate MBA (Exec) from the Australian Graduate School of Management.
---

Ian Macpherson, BComm CA
Non-Executive Director (appointed 3 July 2003)
Mr Ian Macpherson graduated from the University of Western Australia with a Bachelor of Commerce in 1977. He commenced his career in commerce in 1978 prior to entering the Chartered Accounting profession. Mr Macpherson was admitted as a partner of the firm that became known as KMG Hungerfords in 1986, having built up a specialist practice in the provision of corporate and financial advice to the mining and mineral exploration industry. In 1987 the firm merged with Arthur Andersen & Co.
In 1990 Mr Macpherson left Arthur Andersen & Co to establish Ord Partners. Mr Macpherson has since specialised in the area of corporate advice with a particular emphasis on capital structuring, equity and debt raising, corporate affairs and Stock Exchange compliance procedures for public companies, both mining and industrial. He has acted in the role of director and company secretary for a number of his clients and has been involved in numerous asset acquisition and disposal engagements involving the preparation of detailed Information Memoranda, pre-acquisition reviews and Independent Reports.
Mr Macpherson is an Associate Member of the Institute of Chartered Accountants in Australia and past member, Executive Council of the Association of Mining Exploration Companies (WA) Inc.
---

John Shipp, ACSM (Mining) FAusIMM MAICD
Non-Executive Director (appointed 7 August 2006)
Mr John Shipp has nearly 40 years of international experience in Australia, Africa, Fiji and Europe involving open cut and underground mining for gold and base metals.
Prior to joining the Navigator Board, Mr Shipp was President of Barrick Gold Corporation's Australia Africa Business Unit and was involved in the corporate acquisition of Placer Dome to form what is now the largest gold mining company in the world. Before this he was General Manager of Australia's biggest gold mine, KCGM, in Kalgoorlie. This followed a period as General Manager of the Boddington joint venture, then Australia's second largest gold mine.
During his career Mr Shipp has worked in a variety of different operational environments and has experience in both underground and open pit mining at small and large scale. In addition he has been involved in plant design, construction and commissioning. In recent years his direction has been towards business development and the determination of strategic direction at corporate level.
Hauptaktionäre
The ASX code for Navigator Resources Limited's fully paid ordinary shares is "NAV". The Company's listed options trade under the code "NAVO".
As of 1 March 2010, the Company's share capital comprises:
392,599,036 fully paid ordinary shares;
121,458,787 listed options; and
30,255,882 unlisted options with various exercise prices and expiry dates.
The Company's Top 20 major shareholders as at the end of February 2010 are:
Name
No. of shares held
% held of total issued capital

1

ANZ Nominees Limited

51,458,072

13.107

2

Mr Robert Anthony & Mrs Helen Maree Healy

47,221,848

12.028

3

HSBC Custody Nominees (Australia) Limited

38,194,365

9.729

4

Bond Street Custodians Limited

12,742,336

3.246

5

Mr Thomas Stephen & Mrs Helen Sanders

10,000,000

2.547

6

Mr John Neville & Mrs Jean Vera Salisbury

6,931,513

1.766

7

Mr Meng Luo & Mrs Lan Liu

5,400,000

1.375

8

National Nominees Limited

5,162,699

1.315

9

Mr Craig Stephen Marshall

4,992,000

1.272

10

Forbar Custodians Limited

4,905,383

1.249

11

Fortis Clearing Nominees Pty Ltd

4,150,776

1.057

12

Mr Peter Daniel Adams

4,106,992

1.046

13

Siteden Pty Ltd

2,169,998

0.553

14

Mr Zac & Mrs Thelma Rossi

2,102,359

0.535

15

Dollbank Pty Ltd

2,051,574

0.523

16

Yelrif Investments Pty Ltd

2,000,000

0.509

17

Mr Rino Pasquale Pisano & Mr Daniel Pisano

2,000,000

0.509

18

Mr Ian Keith Macpherson

1,894,444

0.483

19

Planline Pty Ltd

1,840,500

0.469

20

Crossroads (Aust) Pty Ltd

1,712,100

0.436

211,036,959

53.753
Kontakt
Registered Office
Navigator Resources Limited
Ground Floor
45 Richardson Street
West Perth
Western Australia 6005
Postal Address
PO Box 276, West Perth WA 6872
T: (08) 9226 5311 (08) 9226 5311
F: (08) 9226 5411
E: [email protected]
W: www.navigatorresources.com.au
Bronzewing Gold Project
via LEINSTER WA 6437
Navigator (Bronzewing) Pty Ltd
ABN: 39 135 597 634
PO Box 276
West Perth WA 6872
T: (08) 9026 8000
F: (08) 9026 8099
E: [email protected]
Leonora Gold Project
via LEONORA WA 6438
Navigator Mining Pty Ltd
ABN: 41 109 351 564
PO Box 276
West Perth WA 6872
T: (08) 9037 7677
F: (08) 9037 7677
E: [email protected]
Unternehmensinformationen
Share Registry
Advanced Share Registry Services
150 Stirling Highway
Nedlands, Western Australia 6009
| | |
| --- | --- |
| Tel: | (08) 9389 8033 |
| Fax: | (08) 9389 7871 |
Auditors
HLB Mann Judd
Level 4, 130 Stirling Street
East Perth, Western Australia 6004
Solicitors
Wright Legal
1/103 Colin Street
West Perth, Western Australia 6005
Stock Exchange
Shares in Navigator Resources Limited are quoted on ASX Limited (code: NAV). The Home Exchange is Perth, Western Australia.
Anleger, die in Navigator Resources interessiert sind, haben auch angesehen: